"Get Unlimited, Reliable and High Speed
Broadband Plans for your family."
AirLink Broadband offers versatile speeds and smooth browsing experience that is completely unmatched for. Try it to believe it!
AirLink Broadband offers strategically customized Internet Leased Line plans for small, medium and large businesses ranging from e-commerce start-ups to established manufacturers, BPOs, software firms, media organizations and travel agencies. Our fast and steady network promises to add value to your time and money.
AirLink Broadband Features
Dedicated 1:1 Fixed Broadband connectivity on Fiber backbone.
Symmetric Upload and Download experience
24x7 Service Management
Dedicated Account Manager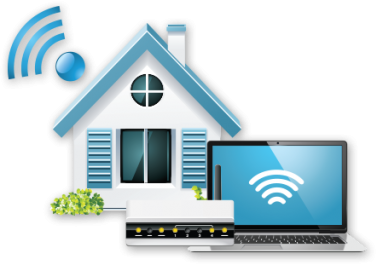 Trouble Ticket System to ensure timely response and resolution of problems
Multiple Internet Gateways for assured connectivity
Ring Network Topology which can scale to meet growing business needs
Best Value for your money
---
WHY CLIENTS PREFER OUR SERVICES
We are on a mission to build, grow and maintain loyal communities at every touchpoint.

Switched to Airlink Broadband Ltd!